Read Time:
14 Minute, 25 Second
This sermon is delivered here as it was presented at Chapel Creek Church of Fort Worth in 2019.
Imagine Jesus today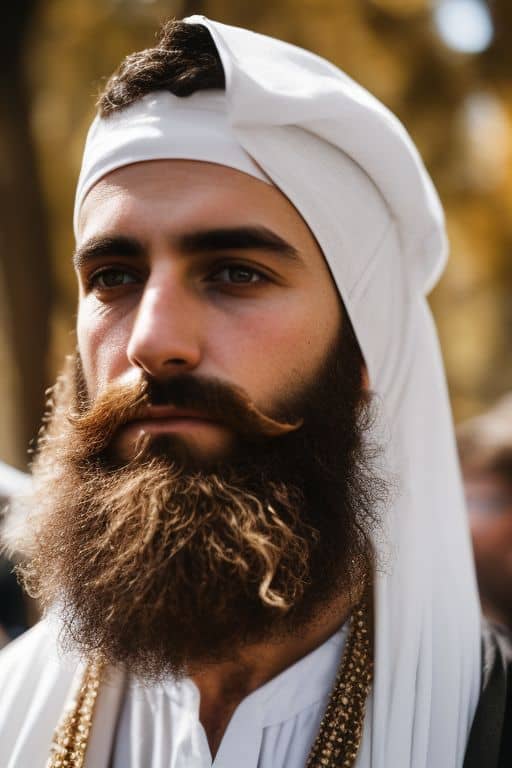 Imagine if Jesus had not come when he did. Imagine, instead of more than 2,000 years ago, he had come along in our lifetime. Imagine he was born in 1989. That would make Him 30 years old in 2019. Imagine he was born the son of a carpenter – not a wealthy builder, but a simple carpenter, a subcontractor, a framer. He is not born in New York or LA. Instead, he is born in Jamestown, Virginia, the first colony of the British settlers, one of America's oldest cities but no one pays it much attention anymore.
A couple of unusual things happened during his childhood, Maybe a few people mentioned it on social media but it didn't go viral or anything. He has no social media accounts of His own. He is just living the all-American childhood in a simple home. Sure, there were some rumors flying around when his parents married. She had that baby way too soon. But hey, that was the 20th Century and not so uncommon, unmarried people cohabitating or having sex, and thus a baby. The interest in that little scandal soon faded, even in the neighborhood where they lived. The news cycle moves fast. It only takes a little while for a story to become yesterday's news. People have more important things to think about.
For the first thirty years, he lived his life mostly in obscurity. The first time you hear about Him as an adult is because he is connected with this renegade preacher who dresses weird, like some sort of mountain man, and seems to be talking out of turn and stirring up folks with his hard-edged sermonizing. He is combative, this guy. He calls the Establishment religious leaders a bunch of snakes. He says the kingdom of God is at hand. But, he doesn't even have his own church building, this guy.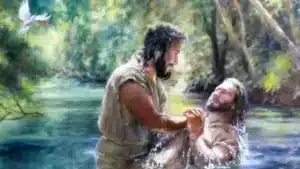 He is known for baptizing folks in the river, so they call him the Baptizer or the Baptist. Jesus leaps onto your radar because, you are scrolling Facebook or Instagram and someone recorded Jesus' baptism at the hands of this radical, and they also caught on video and posted the unusual things the Baptizer said about this unknown man, Jesus, and some phenomenon that is being debated because no one is sure what happened. Might have been a hoax. At any rate, the Baptizer said he was not worthy to baptize this Jesus and Jesus had to compel him to do it anyway. Then, the Baptizer said that Jesus must increase in notoriety and he must decrease. This bombastic preacher was ready to step back into the shadows so this unknown son of a carpenter could shine.
The really strange thing is that the recording captures a powerful, authoritative voice that seems to come out of nowhere and everywhere at the same time, saying, "This is my beloved son in whom I am well pleased." (Matthew 3:17). An online debate rages over whether the whole thing was a theatrical hoax, maybe some sort of AI-generated scene, especially that voice. Some debate it might have been the voice of James Earl Jones.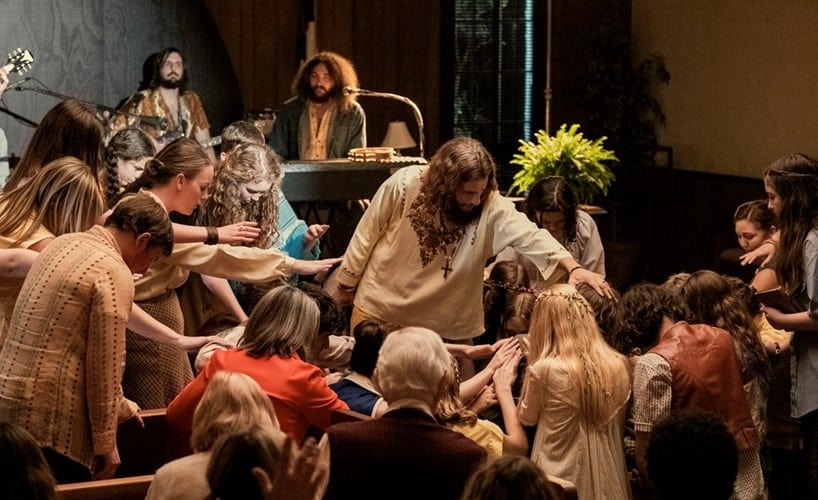 That is just the beginning. Pretty soon this man who seems listless and homeless is accumulating a following comprised of fringe – and even suspect – characters. Rough-hewn fishermen, a sleazy tax collector or two, a woman of ill-repute named Magdalene, some nameless woman who raced through marriages like they were pit stops. This dude lived in a cemetery and was certifiably insane and dangerous to himself and others. But there were also reports of strange happenings – miracles. Some say he fed a crowd of over 5,000 people with just the contents of one boy's lunch. He was said to have healed blind people, and deaf people, caused lame people to walk, and one report has it that he brought one of his friends, a follower of his back to life after the guy died…a fellow named Lazarus.
Jesus freaks, they call them on Social Media. Memes making fun of them are popping up on your timeline.
Not only that, but Jesus was making bold claims about Himself, declaring Himself as the Son of God, as being one with God, as a Savior.
There was no mistaking he was a lightning rod. Like the Baptizer before him, who was ultimately sentenced to die and then executed by the State, Jesus was at odds with the established church. He called them unsavory names. He accused them of being liars and thieves and as dead as the contents of a coffin. Plenty of articles and Memes were flying about the Internet, accusing Jesus of subversive behavior, and blasphemy, and some were circulating rumors about him and that woman, Magdalene.
Your curiosity drove you to watch some of His sermons on YouTube. You thought maybe he would soften his sermons, take off the edge, and walk back some of his outrageous claims. But no! He declares Himself to be one with God, THE Son of God. He does not ease up on the religious leaders he had earmarked for exposure, either. But you do find that there is a tenderness in Him, too, always seemingly reserved for the down and the out, the fringe, the lost, the seekers – a tenderness like you have never seen.
There is no way to get around His bold claims and He does not encourage half-measures. He's telling one guy to sell everything and follow him. He tells others that he has come to bring a sword, not an olive branch, and that sword will separate dads and sons, mothers and daughters, sons-in-law, etc. It will set people at odds with family and friends. He is not inviting you to just add Him like a condiment to the meat of your current religion. He is telling you that He IS THE way, THE truth, and THE life. (John 14:6)
Yet, He has no seminary degree. He does not attend any of the normal churches. He does not talk the way the other teachers talk. He is not telling anyone that keeping the law well enough or doing their duties as good people will get them favor with God. He is calling you and everyone you know and love, He's calling them out. You are a dirty sinner. Are you a good dad? A faithful husband? A reliable employee? Hurray! Good deal. Nothing wrong with any of that. That is all fine. You are also lost, separated from God by your sin and He is the only bridge.
Now, if you can forget that you have the benefit of history, forget that Jesus has already come. The New Testament is not yet written and, unless you are a Jew, the Old Testament is likely not high on your reading list. If Jesus had come today. If He was facing imminent death even as we are here together this very morning. If you were checking your phone to get the latest update on what was happening with Him since there is such a buzz around Him today. Will they catch Him? What will they do with Him if they do? Will He resist? Will He recant? If that was all happening now, would you believe? Would you be one of the ragtag bunch to step outside peer pressure, risk being canceled by the Woke mob, and embrace this Man whose message is so bizarre by normal standards? Would you think this is another Ruby Ridge or Waco in the making g?After Jesus was raised from the dead, we are told that Thomas, a pragmatic man, said he would not believe until he saw and touched Jesus Himself. Jesus accommodated his doubts. Thomas responded, "My Lord and my God!"Jesus said, as recorded in the gospel of John 20:29, "You believe because you have seen. Blessed are those who believe though they have never seen."
Imagine yourself a dinner guest
Let's say you did find your way to Christ. You were drawn to Hly. You didn't find Him. He found you and when He did, He saw you the way no one ever had before, not even your spouse, your parents, or your dearest friend. You threw in with Him. You could do no other. You believed.
What a ride it has been to this point, too. So many highs and lows, hardships and triumphs. You have been fed by Him, body and soul. You have come to see Him as more than a teacher, leader, or influencer. He is your very life!
For a while, everyone was picking up the cause of Jesus. He went viral and people were going so far as to declare Him the One to lead the nation. They were singing his praises. Songs were being written, Twitter was on fire, and TikTok had people making crazy videos in support of Jesus of Jamestown.
But there was this dark edge to it all. The official government sites were silent so far, not taking too much of any side, but the religious crowd? They were up in arms and putting pressure on the government to do something about this fraud that was being perpetrated on the American people.
Then, Jesus, right before the big holiday, right before this special dinner He had planned for you and a handful of his other faithful followers, starts talking about dying.
That kind of hits hard. It was just the other day, that some philosophy professor had a post go viral, one where he called your faith, your Christianity, a "culture of death." He wrote something like this:
Christians are people of despair. They focus on death. They talk so much about the next life that they have no real interest in this life. They are delusional. They believe there is some perfect world, some heaven awaiting them. They sing about death and blood and sacrifice. It is all very creepy."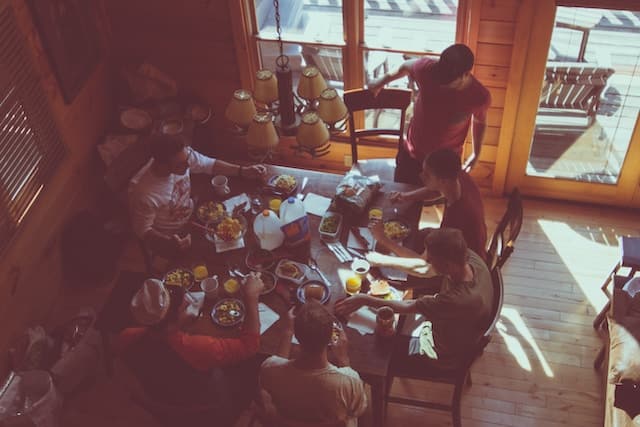 Now, right before dinner, Jesus says he will soon be killed in the cruelest way imaginable. So much for your appetite, right? To make matters worse, He announces at the beginning of the dinner that one of the people at the table will betray him. You find yourself asking, along with the others, if it is you. Turns out, He does not say it is this fellow, Judas, but He doesn't say it isn't. When Judas asks, He says, "You said it."
Talk about a damper on dinner. But this is a holiday and everyone is fighting through it. Then, Jesus does something you never saw coming. He breaks up a loaf of unleavened bread, which is pretty hard to swallow, and he makes sure everyone's glass has wine in it. He holds up a piece of bread and tells you all, "Eat the bread. This is My body, which is broken for you."Wait!!! What???
That was weird.
Next, the wine."Drink the wine. This is My blood, which I shed for you."
That professor's post comes back to mind. It was all well and good when the bread and the wine represented some long-ago sacrifice of a sheep, back when things were more brutish, less sophisticated, before PETA! But this…? What is this, some scene from Bram Stroker's Dracula?
Imagine yourself a believer, a true believer in Jesus Christ!
Before you think I am on some shaky ground here, step outside your faith, outside your current circumstance, outside 2,000 years of theological development and New Testament teaching. Maybe then you can see that what we do today, this thing called The Lord's Supper, or Communion, is the representation, the proof of a radical faith. Jesus' brand of Christianity, the real thing, is not a half-measures religion. Jesus is not a Christmas yard decoration or an ornament on your tree. He is not a golden dome of a majestic cathedral or a painting on the wall. He is not a Hallmark card. He is a spiritual revolutionary. He did not come to reform you or adorn your chosen path with His blessing.
He is the one who told us that the way to destruction is broad and well-trodden and the way to life is narrow and few people walk it. Stop pining for the good old days when everyone believed like you did when sin wasn't so sinful and things weren't so bad. They have been bad all along. Believers have always been an anomaly. And things were bad enough 2,000 years ago that they Crucified the One who came to Redeem them. Stop thinking that you can give the God who gave you Jesus a tip like He's your waiter, or a tip of the cap, like He's just another neighbor. He doesn't need a nod from you. He does not seek your endorsement.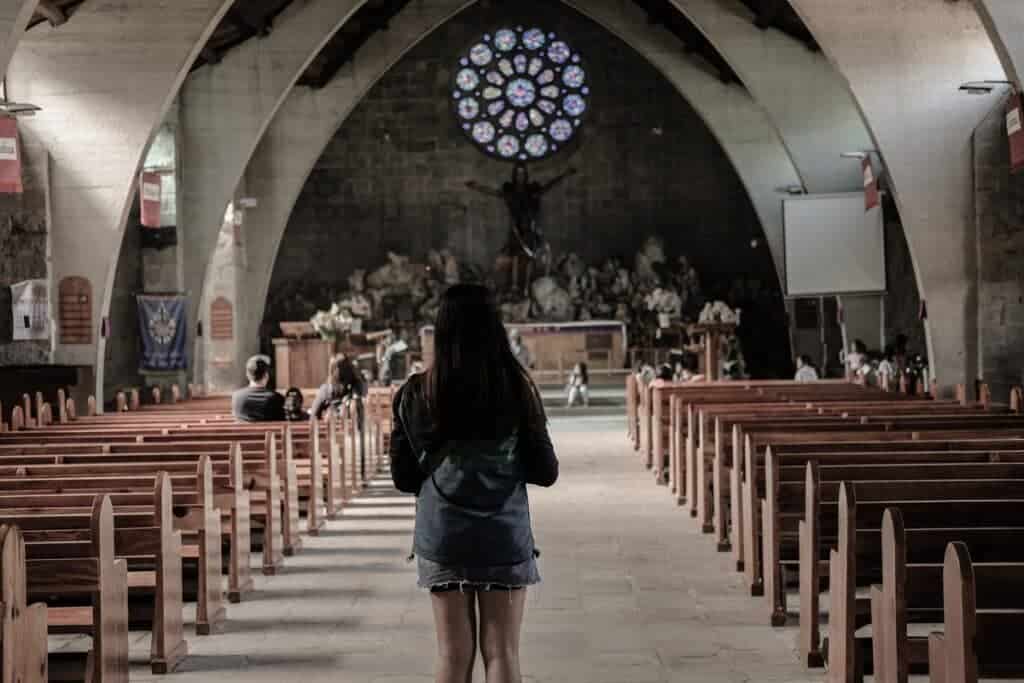 Jesus came to call you out. You are either in Him or you are out. Period. This is not a religion of death. Life is in the blood. Eternal life is in the shed blood of Jesus Christ. But this faith is not just about eternal life in the sweet by-and-by. This is abundant life in the nasty now-and-now. This is a joy that does not require the absence of sorrow to exist. This is joy unspeakable and full of glory.
Never take Communion lightly. Jesus didn't. He doesn't. If you have not forsaken every other religious or irreligious notion and embraced Him, if you have not confessed yourself a sinner and asked His salvation, if you have not been washed in the blood, then don't take this Communion. Take Christ first! Take Him into your life, into your heart, into your home. Take Him as your Lord and your Savior. That is where the communion in Christ commences.
Wherever you are in this building, wherever you are in your life, tear yourself free of doubt and guilt, abandon hopelessness, step out into the aisle nearest you, and come, let Pastor Keith or one of these church leaders show you how to find the peace of Christ that is beyond comprehension, that is trouble-proof, bullet-proof, recession-proof, but never child-proof, because even a child can believe and become one of Jesus' very own. If you are a believer and sin or circumstance has driven a wedge between you and Jesus, come…come, and dine.
Taste and see that the LORD is good.
Oh, the joys of those who take refuge in him! Psalm 34:8
Come and dine, the Master calls you, Come and dine
You may feast at Jesus' table all the time
He who fed the multitude
Turned the water into wine
To the hung,ry He calls now, Come and dine!