Read Time:
3 Minute, 39 Second
She's living proof true love never dies.

from Living Proof by Ricky Van Shelton
It's a mystery I can't explain why,
We pay so little heed to the time flying by.
It's a plain simple truth, the surest I've known
It's a short time here; it's a long time gone.

We're busy with things that don't even count
Never thinking time so soon will run out.
Oh the clock is ticking it keeps moving on,
It's a short time here; it's a long time gone.

Jean Dowell, Mike Oberst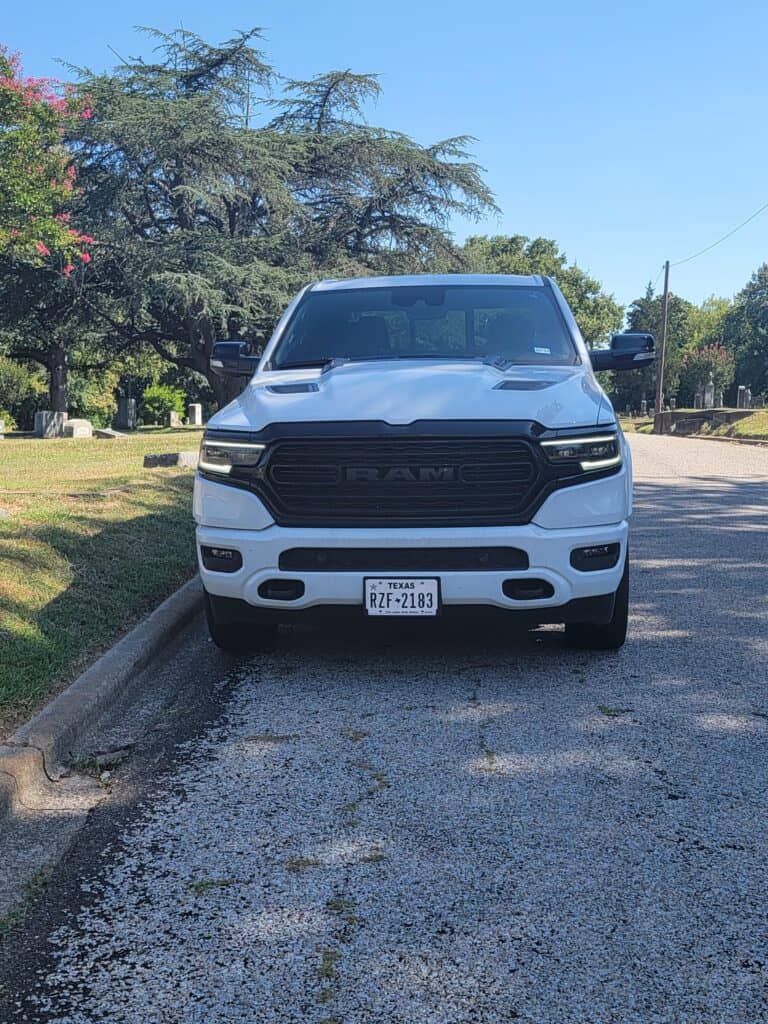 A Trail of Tears
On Sunday, August 13, I made an unannounced and solo trip east to Mount Pleasant, Texas. I was bound to visit the gravesite where my father has been buried since 1991 and my mother since January 2023. Their deaths were separated by 32 years but their union was never broken and now their earthen vessels are at rest, together again at last. Somewhere beyond the blue, their spirits are, I believe, reunited in perfect peace and unmitigated joy.
In the 31 years they spent together, they made an indelible mark on their corner of the planet. They stamped their children with more than DNA. They modeled faith in Christ, faithfulness in worship and all other business, and fidelity in marriage. They weren't perfect by any means but they were perfectly suited to loving one another and to shepherding their brood. On my knees on their grave, I wept for all of the ways I have fallen short of their example.
A Tale of Love
Some time ago, I wrote a poem about their love story. I called it Cotton-Pickin' Time. It is included in my book of poetry, which I titled Word Warrior: Killing Them Softly One Rhyme at a Time and released a couple of months ago.
In 106° heat, beneath a blistering Texas sun, I planted flowers in the sandy cemetery soil and watered them with tears of joy, sorrow, gratitude, and regret.
I wish I could express all that I felt and thought that day. My heart is too full, my hands too uncertain, and my mind too empty. I did, however, pull my thoughts together in the cab of my pickup before I drove away from the Masonic cemetery where the remains of the people who built me are marked by a stone with their names, the dates of their births and deaths, the date of their union in marriage, and the phrase I chose to signify and summarize the meaning of their lives and the hallmark of their marriage: True Love Never Dies. Below that theme, a bible verse is referenced. It is Jeremiah 31:3, which reads, in part, "I have loved thee with an everlasting love."
TRUE LOVE NEVER DIES

Grander stones surround you
But I looked and I have found you
Arrayed in understated splendor
The stone is simple, the statement tender–
"True Love Never Dies"

"True love never dies"–
Is not what this place implies
But life is truth and death is lies
From this tomb you two shall rise
And prove that "true love never dies"

Until then, I carry on
Though I am weak where you were strong
I know where and to whom I belong
I can hear you singing, "Farther Along"
When "true love never dies"

This is not an ending
Nor a new beginning
It's just me, your eldest son
Remembering you two as one…
Grateful for the work you've done…
Celebrating the victories won…
In the name of the Father, the Spirit, and the Son…
Carrying on what you've begun…
And I am not the only one…
For you taught us, every one
That "true love never dies"
I am a short time here and a long time gone. What, then, shall I do with the time allotted me? What impressions shall I make? What memories? What difference? What will they write on my stone? What will I write on their hearts?
Side Note
I shared the poem I referenced earlier with my good friend, the supremely talented Rob Wren. He might thump me on the head for sharing the work he has done on it to date, converting it to a song. It is unfinished but I think what he has is beautiful and here it is. When it is finished, he and I will publish the official version of what he calls 1959.