---
YELLOW CAB CONFESSION
It is sometime after 2 AM on a random Friday in 1997. I have just hauled home another drunk, this time from Pearl's Cherokee Inn, a small dive on Division Street in Arlington, Texas. I am sitting in an empty parking lot now, the worn-out engine of my worn-out Yellow cab, which is actually black, is the only sound I hear in the wee hours. I am counting my cash and thinking of calling it a night when a notice appears for another ride.
"OK. One more," I sigh.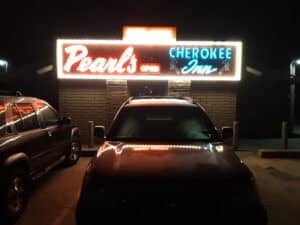 This time the call is east of Pearl's, on Division at a roach motel where street drugs and cheap sex are dealt to the down-and-out and the dumber-than-dirt no-accounts, the night-prowlers looking for their next fix. I don't want to pull into that hotel's parking lot, but I do.
Waiting for me are two grizzled, seedy sorts. They are supporting between them a mostly limp girl. She is probably in her twenties, but she looks twenty years older than that. Her head lolls. Her hair is matted. Her jeans and shirt are threadbare and dirty. She is barely conscious. The two guys lay her in the back seat, hand me forty bucks and an address.
"Make sure she gets in the house is all."
They close the door and I am left with the now-snoring girl who wreaks of tobacco and filth.
Driving her the twenty or so minutes to the south Arlington address on the crumpled paper, for the umpteenth time, I have the quiet, ominous essence of the moment to reflect on how I got here.
Only months before, I was the respected pastor of a thriving church in Lamar county. We were the fastest-growing congregation in the county.
The events that landed me in a Yellow cab after having been on the ladder of ascension as a pastor and president of a Texas convention of pastors are neither the point nor the focus. The point is not to denigrate cab drivers or glorify preachers, either. The point, you will see, is to point out that a change in plan, position, or function is not a sign of divine abandonment, nor is it necessarily proof the displaced is somehow less important to – or an ill fit in – the divine plan.
Back to the cab.
Fast-forward a few days. I am standing in a line of cabbies in the Yellow cab facility in south Fort Worth. It is a rough neighborhood, where businesses are in rundown buildings with bars on the windows, and weeds grow freely on empty lots where the earth is dry, parched, and cracked by the relentless heat of a rainless summer. I'm waiting my turn at the window where a frumpy, humorless woman waits to settle the weekly books with me. She is behind bars.
The cabbie behind me is missing a couple of prominent teeth – a fact he tries unsuccessfully to hide when he laughs. He smells of sweat and cigarettes. Heck, the whole place does. Sweat, cigarettes, and hopelessness. This is 1997, before all the woke folk woke, so imagine my discomfort at the cabbie directly in front of me. His hairy legs extend beneath the hem of his yellow sundress and end at bare feet stuffed into a sensible pair of black heels. His sandy hair is long and wavy, and his face bears a way-past-5 o'clock shadow.
It was that day, that experience that woke me from the languishing, semi-conscious plowing through the days of a life that felt like the leftovers from someone else's banquet. I walked out of that dingy Hellhole, called for a ride, and left the cab where she was parked. I was done punishing myself, or so I thought, and ready to get on with learning how to live without a platform or a pulpit.
I still had a ways to go. There would be a year spent running the desolate roads of west Texas, hawking automotive interior upholstery for a total turd who shall remain nameless. (His name was Larry.)
Larry was the first and last boss to fire me…and right before Christmas.
I next landed a job as an assistant manager at a Rent-A-Center store, where hand-to-mouth, workaday people paid insanely high interest to finance furniture, TVs, appliances, etc. I never felt good about that predatory business and felt even worse after I ruptured a disc repossessing a refrigerator from some folks that lived in a third-floor apartment.
I was soon unemployed again and throwing newspapers in east Texas while trying to resurrect a small church that may have never actually been alive in the first place.
That would be my last dalliance with pastoral ministry.
Back to school I went, secured my teaching certificate, and spent the next four years as a middle school English teacher. I found my footing there, regained my confidence, and saw glimpses of ministry opportunities.
Then Hurricane Katrina lambasted New Orleans and the Gulf Coast.
Suddenly, I was an adjuster and everything changed. I would spend most of the next ten years running the roads of the United States and a few in Canada, climbing roofs and calming nerves for those whose lives were disrupted by the storm. I understood the disruption. I was a rider on the storm before I was an adjuster.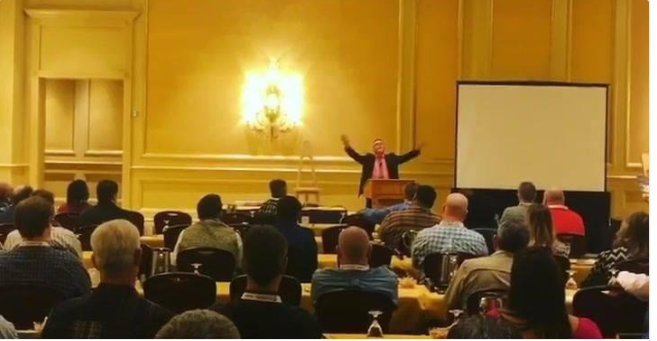 Today, I serve as Vice President of Operations for an independent adjusting firm. I have opportunities to speak to various groups of individuals across the country, to share my journey and the wisdom and folly that have brought me to this place.
I am not where I planned to be. But it wasn't my plan that mattered in the first place. It is the potter's privilege to break the mold and rework the clay. The finished product is His business. It is ours to be malleable and useful.
I have learned that I can foolishly spoil the plan, but I cannot foil the Planner. His fingers pry, probe, and prepare the vessel for His purpose.
That's my story. I'm sticking to it.